Through formal operations, an architecture that promotes social connection emerges. Consisting of four out-buildings and a main structure, graduate students live in a small, community-oriented residence. Programmatically, the out-buildings include: a space for reflection, an extra bedroom for visitors, an extra entertainment area and an extra study space.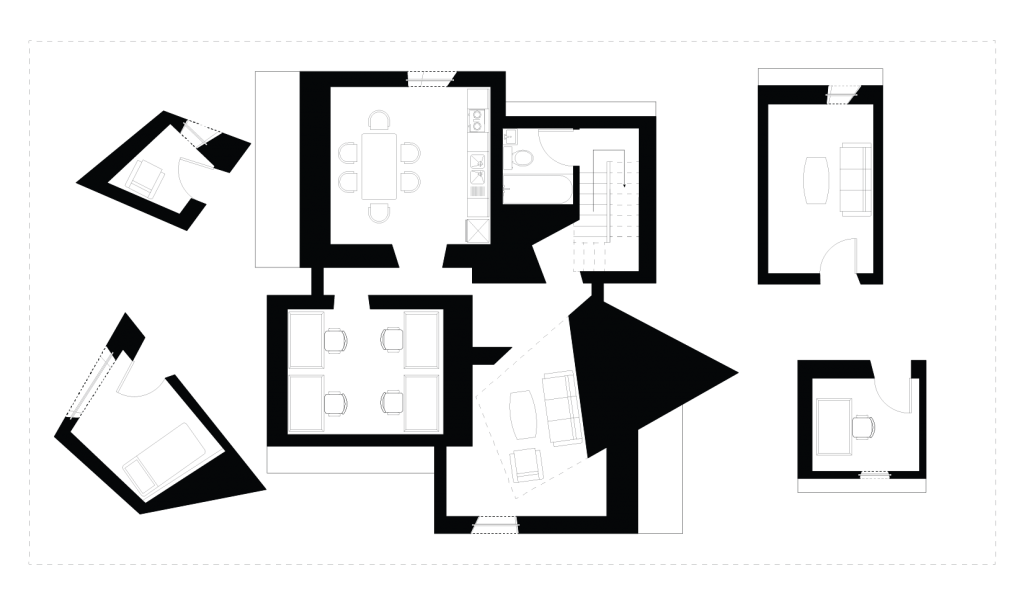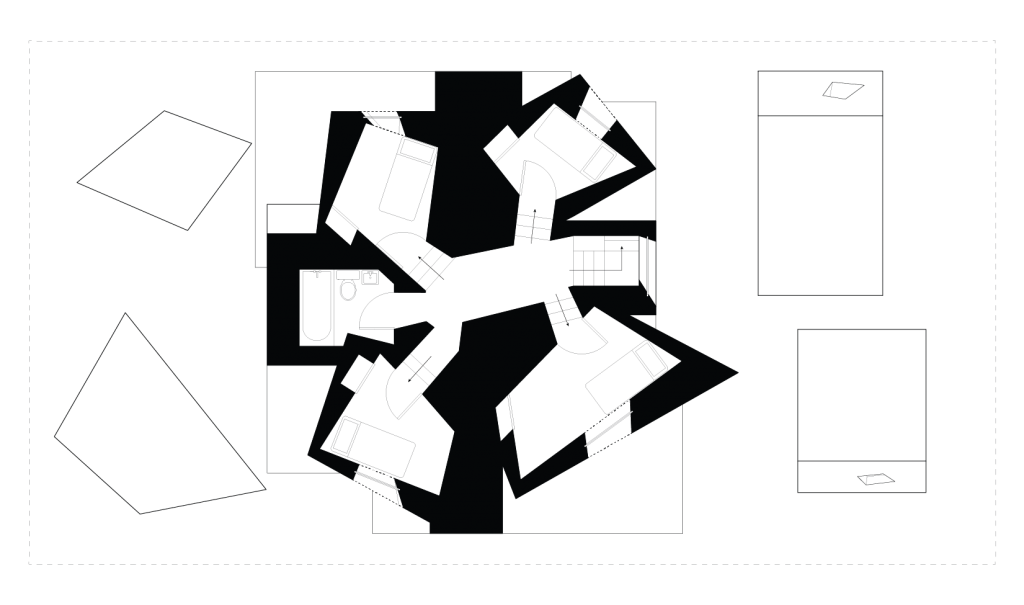 The first floor of the main structure consists of a living area, a study area with four desks and a eat-in kitchen.A mid-floor features a full bathroom. The second floor consists of four bedrooms and an additional bathroom. Each of the private bedrooms features a small hallway entry space. The anticipated material ranges from various stone types to concrete.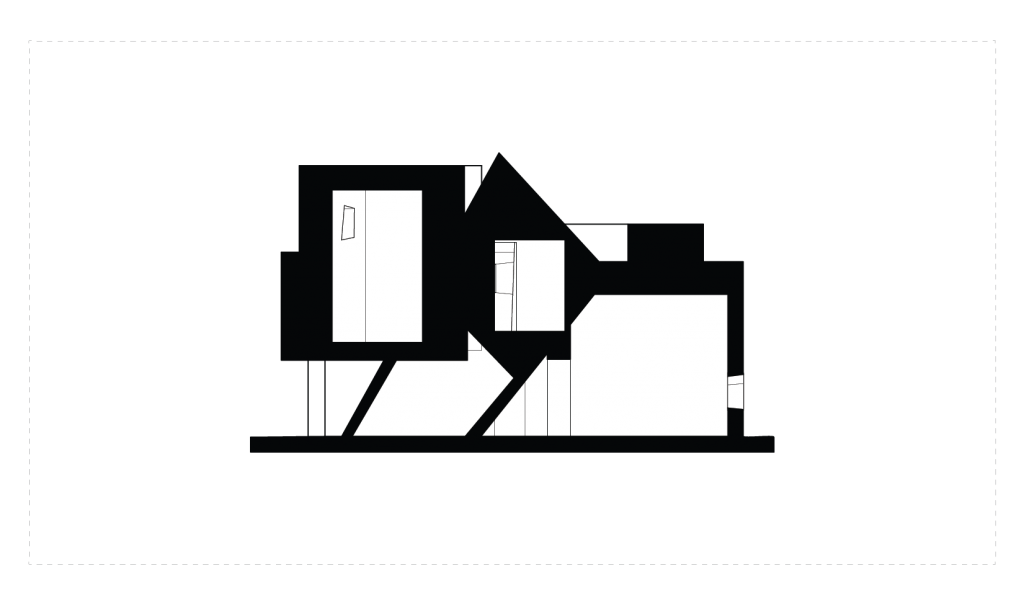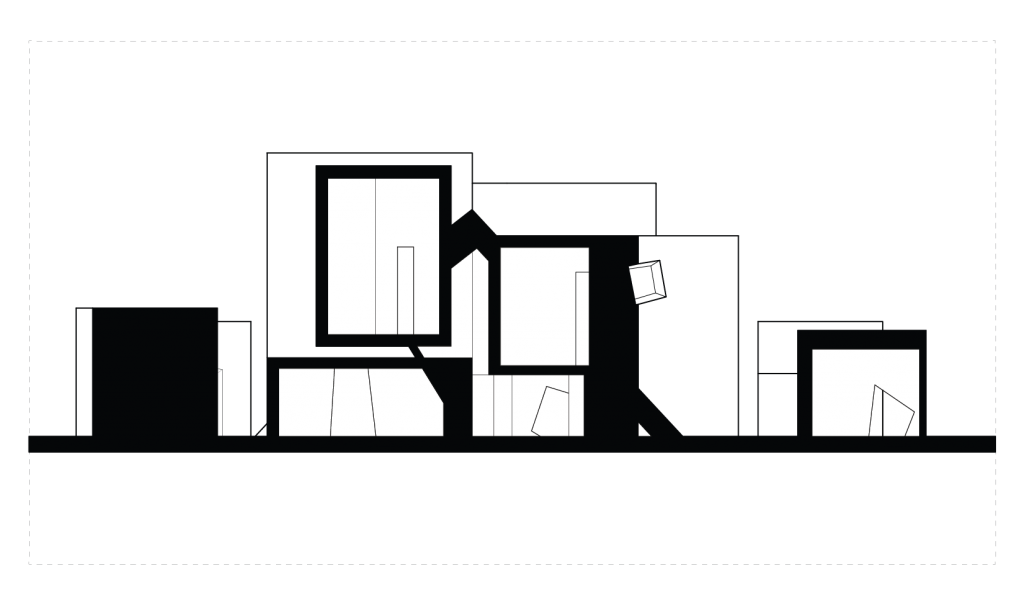 The form itself is derived from utilizing the same geometric shapes in various orientations. The interior spaces are also the same geometric shapes. The geometric shapes were subtracted from the initial massing of the structure to create living spaces. Traces of the exterior form merge into the interior spaces.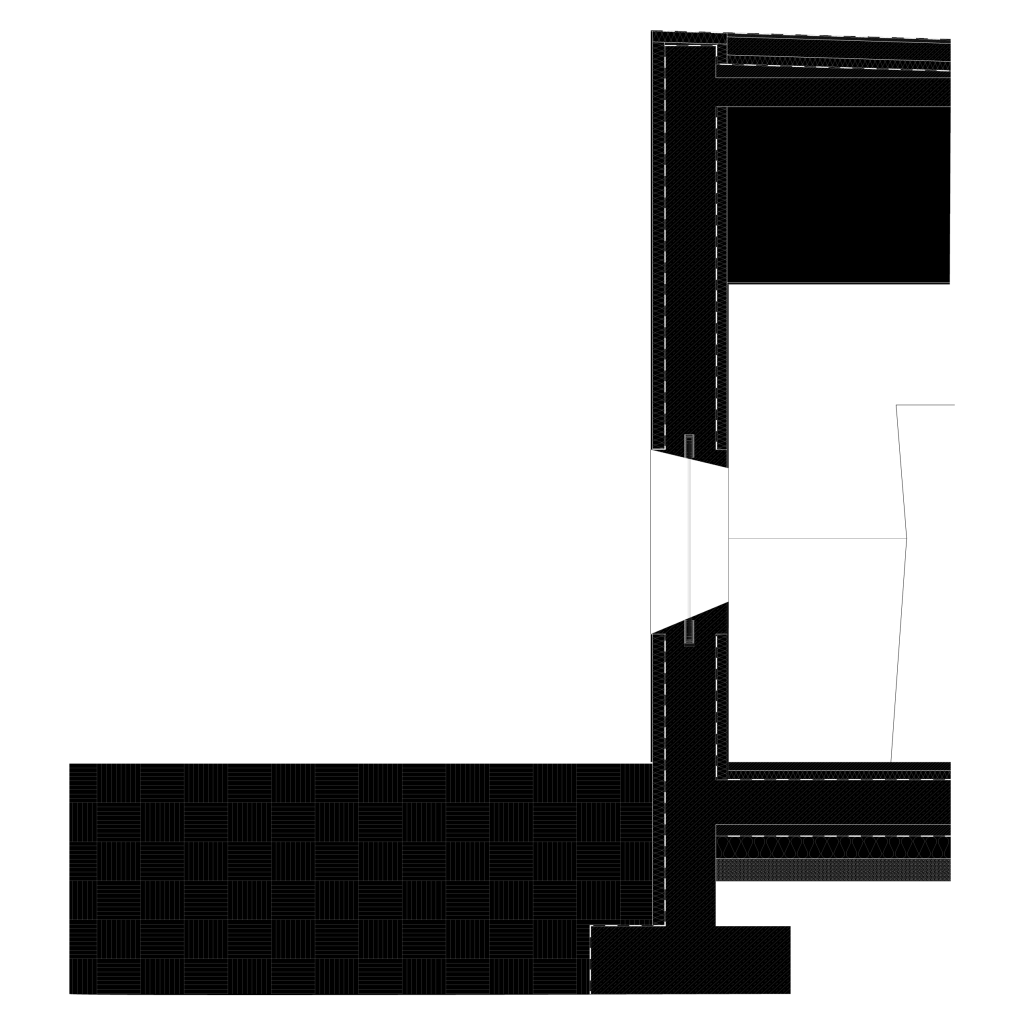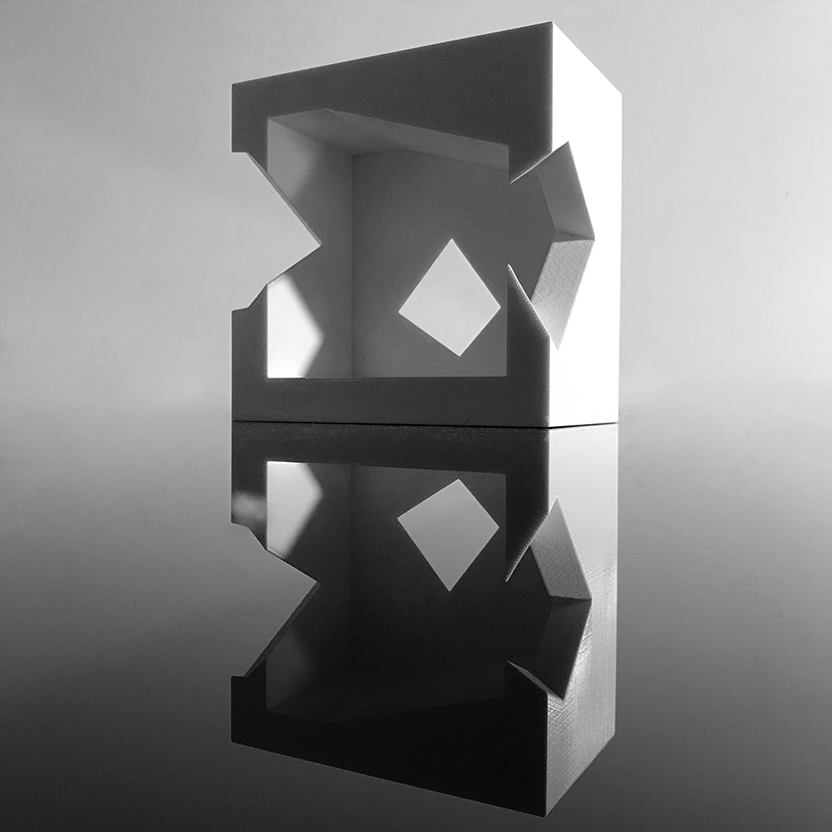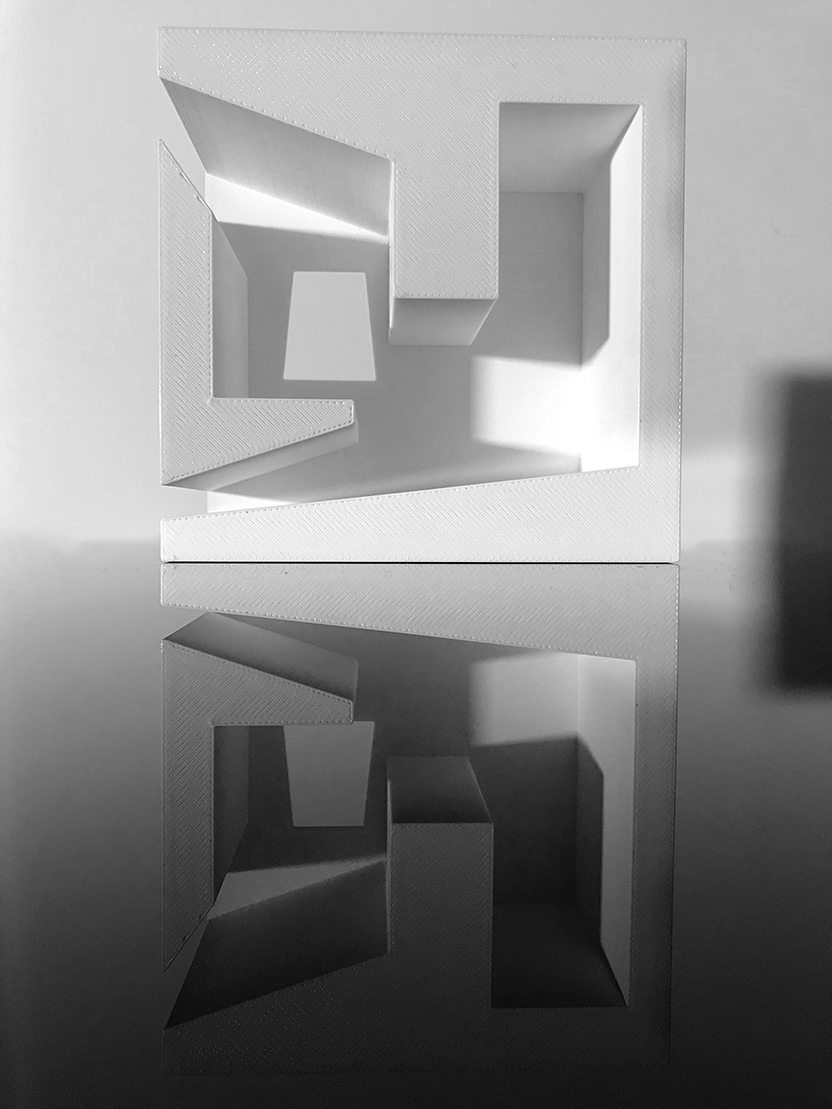 Completed: December 2018 Course: Arch 412 taught by Jacob Comerci